Topic: Wialon Hosting: Sensors in Locator
Hi there!
A number of our partners expressed their interest in the increase of informational value of Locator through inclusion of Sensors into it. We have heard the comment and now we would like to ask our community for the feedback.
In order to visualise possible solution, please, see the following images:
Mobile version

- Two new buttons are added to the map view: sensors view (see the next image) and filters (e.g.: allows to filter sensors);
- Search (on objects, addresses and names of geozones) field is added;
Sensor view shows all sensors that are marked as visible in properties of the object;
- Filter (e.g.: allows you to filter sensors);
- Value is colored in accordance with Intervals and colors in General properties of each sensor;
2) PC version:
shares the same functionality as mobile view, however map view and sensor view are shown on the same screen.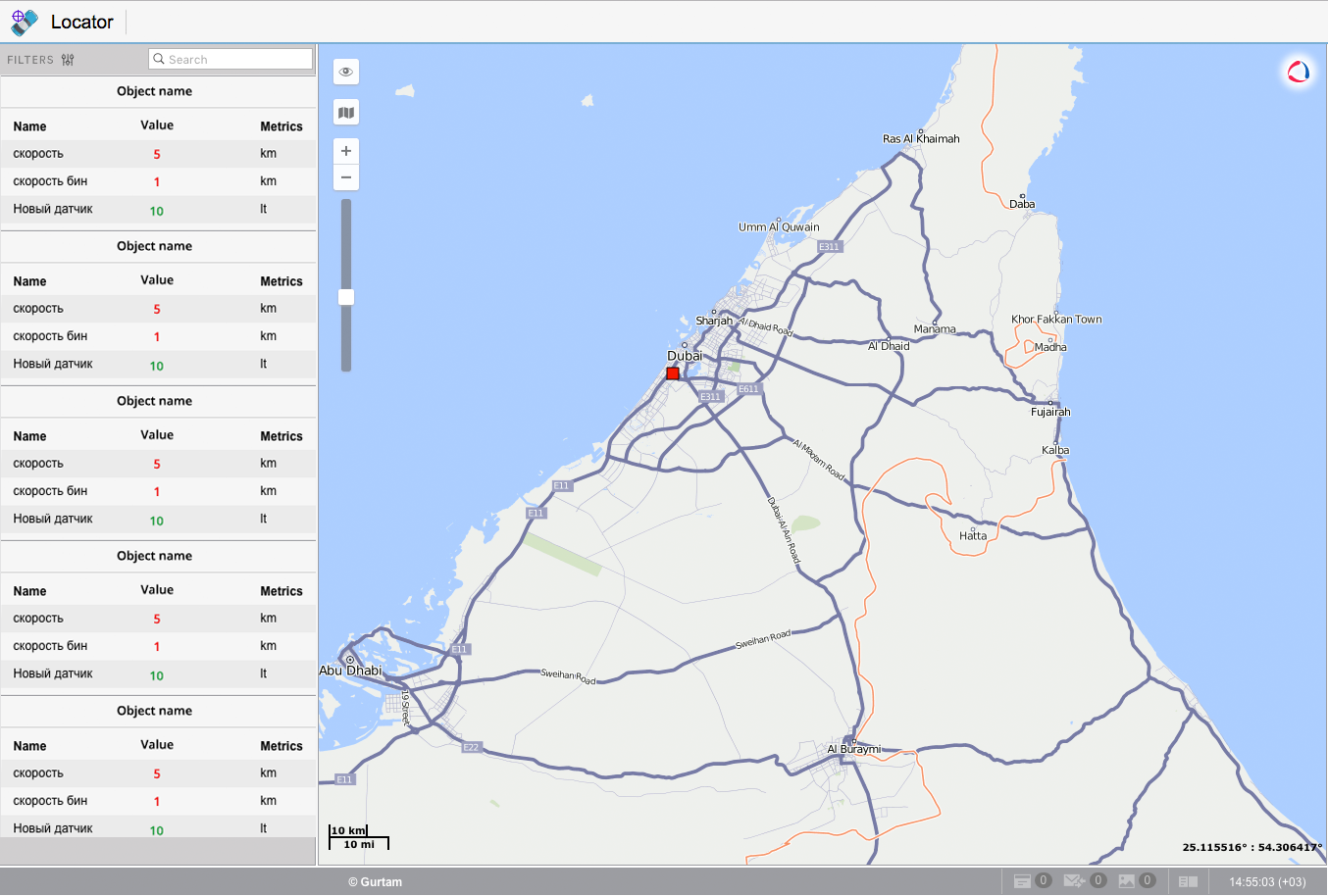 We would be glad to have your feedback on the feature and comments on two question:
- Would that feature be useful for you?
- Do you have specific cases in mind for which your clients could you the feature?
Many thanks.
Pavel Bushuyeu
Product Owner, Mobile
Gurtam